Iconfactory has released another free icon set, Sticker Pack 1.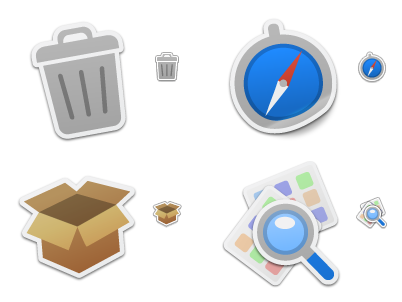 Iconfactory Sticker Pack 1 icon set by David Lanham (click to see all the icons)
The Sticker Pack 1 set contains 23 individual sticky icons and can be downloaded in Windows, Mac and Pixadex format.
Visit Iconfactory for more freebies.