IK Multimedia has announced some new products at the Audio Engineering Society Convention (AES): ARC System, AmpliTube X-GEAR and AmpliTube Metal.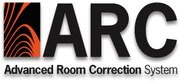 ARC System
ARC System is an Acoustic Room Correction (ARC) system in a plug-in. IK Multimedia has teamed up with the leading provider of sound equalization solutions, Audyssey, for the production of an innovative, low-cost and mobile solution to correct the distortion problems caused by room acoustics.
Combining a professionally calibrated microphone, standalone software that captures sound information and calculates proper room correction, and a multi-platform plug-in: this technology will improve how your studio sounds forever.
ARC System costs $699 USD/579 EUR (Crossgrade price: $499 USD/419 EUR), and will be available within the last quarter of 2007.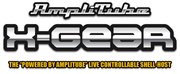 AmpliTube X-GEAR
AmpliTube X-GEAR is a software shell-host that allows you to open, in stand-alone and plug-in mode, ANY current and future "Powered by AmpliTube" product in a single interface (AmpliTube 2, AmpliTube Jimi Hendrix™, Ampeg SVX, AmpliTube Metal and AmpliTube 2 Live) with full mixing between their huge numbers of accurately modeled gear and the ability to control this fully expandable guitar and bass amp and FX system live with the StompIO.
AmpliTube X-GEAR will have a list price of $99.99 USD/79.99 EUR and will be available in November 2007 by download only.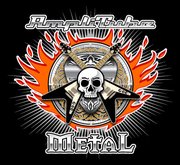 AmpliTube Metal
AmpliTube Metal is a plug-in entirely dedicated to heavy-metal gear with an arsenal of 36 highly acclaimed modern/vintage amps and stomp box models spanning from the late 70's through the 90's. 7 highly sought-after distortion pedals plus 5 other must-have metal stomp-boxes, 4 amp heads and 8 cabinets for 32 high-gain amp combinations, plus 8-rack effects that rock.
All of this available in the familiar and extremely easy-to-use Powered by AmpliTube interface which is laid down the same way your guitar rig is set up and with controls never more than 2 clicks away.
AmpliTube Metal will have a list price of $249/€199 and will ship within 2007.
Visit IK Multimedia for more information.