IK Multimedia has announced the release of iRig Acoustic, the first acoustic guitar mobile microphone/interface specifically made for acoustic guitars and ukuleles.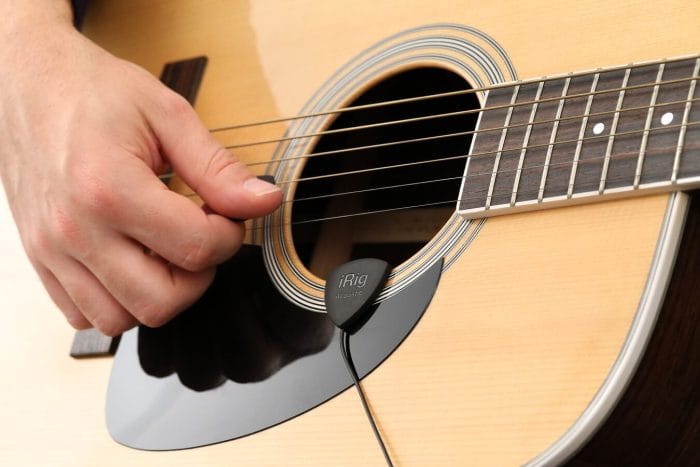 Inspired by a must-see documentary on flamenco guitar master Paco de Lucia, iRig Acoustic is an innovative and extremely compact patent-pending clip-on acoustic guitar microphone/interface for iPhone, iPad, iPod touch, Mac and Android. iRig Acoustic features advanced miniature microphone technology, which gives it a rich quality of sound that beats piezo and magnetic pickups and rivals professional-grade studio microphones at a price that's much more affordable. It installs (and uninstalls) in seconds: It simply clips onto the rim of a guitar or ukulele's sound hole. iRig Acoustic also features monitoring and line-output capabilities for recording and performing live.

For truly superior sound, iRig Acoustic pairs with its AmpliTube® Acoustic companion app. Another first, AmpliTube Acoustic is a tone studio designed specifically for acoustic players. It comes with multiple amplifiers, stompboxes and advanced features designed specifically for acoustic playing. Together they provide professional-quality natural acoustic sound for plug-and-play live performance and recording.

Furthermore iRig Acoustic packs all of these features into an extremely compact enclosure that easily fits in a pocket and allows for amazing acoustic audio processing and recording anytime and anywhere.
iRig Acoustic is available for purchase for 49.99 USD/EUR (excl. taxes). AmpliTube Acoustic is available on the App Store. Additional amp models, effects and features are available via in-app purchase.
More information: IK Multimedia