Impact Soundworks has announced the release of Shreddage 3 Precision FREE, a free virtual bass instrument for Native Instruments Kontakt.
Shreddage 3 Precision FREE has the same great sample quality and depth as the full version, with two playable octaves and the crucial fingerstyle articulation along with popping and release noises.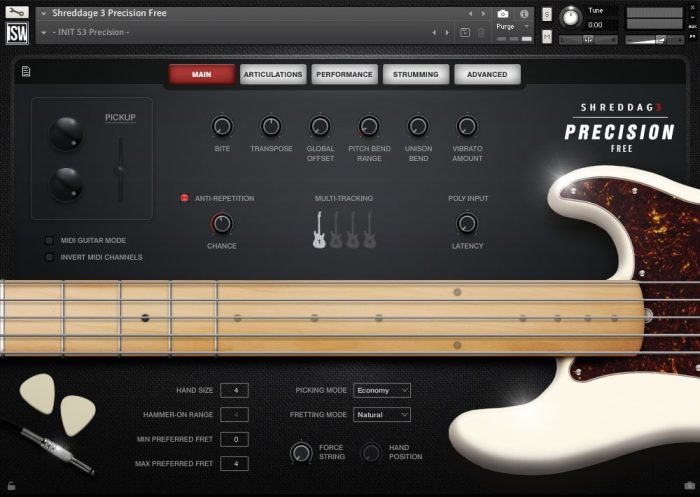 As our final sale of the decade continues – with up to 70% off our entire catalog – we've decided to fit in one final release, and it's a free one!

Shreddage 3 Precision FREE is a virtual bass for Kontakt that offers superbly-detailed fingerstyle p-bass playing, captured through a warm analog DI and performed on 5 flatwound strings. Just like the full version, S3 Precision FREE has up to 4x dynamics, 4x round robins, extensive tweaking options, popping, release noises, and the full Console FX rack and mixer.

The free version sports 2 octaves of range (compared to 3.5 in the full version) and the fingered sustain articulation with pops & release noises – plenty of tools to write a huge range of basslines.
Shreddage 3 Precision FREE is available for Kontakt version 5.7 or higher (full version).
More information: Impact Soundworks