Impact Soundworks has announced the release of Plectra Series 4: Turkish Oud, a new instrument library for Native Instruments Kontakt.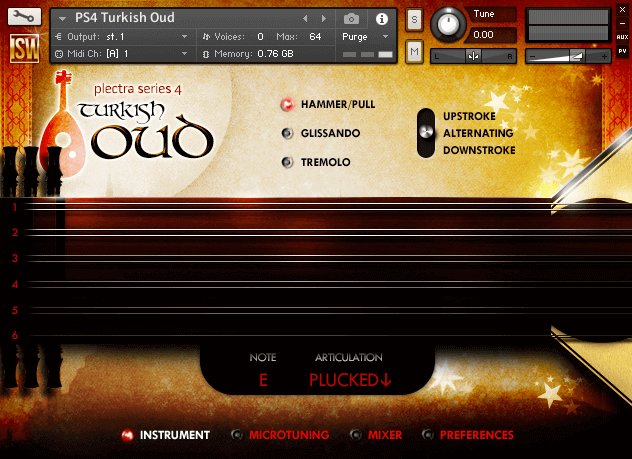 Created by Dimitris Plagiannis (designer of our popular 8-string acoustic bouzouki library), this virtual instrument features an incredibly detailed turkish oud with six courses & eleven strings. The library includes all crucial articulations including natural vibrato and two kinds of true legato, as well as a beautiful and inspiring UI. Some of the engine features include a powerful microtuning script with lots of presets, intelligent string positioning / fingering, and an onboard mixer + FX suite.

Much like our other Plectra Series instruments, this library is made to be dead easy to play. No complicated keyswitches or MIDI CCs necessary, just load and start playing. The script engine takes care of everything. Our demos showcase the very authentic sounds you can create with this library, from traditional pieces to more hybrid & modern works.
Plectra Series 4: Turkish Oud features
3,860 x 24bit recordings.
2 x microphone positions.
All strings chromatically sampled.
4x dynamics / 4x RR per key.
Up & downstrokes.
Sustain, hammer-on, pull-off.
Tremolo, glissando, vibrato.
Automatic or manual control of string, articulation, stroke.
Intelligent monopoly voicing; 6 voices max, one per string.
Microtuning, lots of oriental presets + custom tuning with variable scales.
Mixer suite (mic faders, EQ, compressor, reverb) with save/load.
Major, minor, and fifth chords.
The library is available for purchase for the introductory price of $99 USD. Requires Kontakt 5.3 full version.
More information: Impact Soundworks / Turkish Oud