Impact Soundworks has announced that there are just a few days left to get huge discounts on its entire range of instruments and plugins.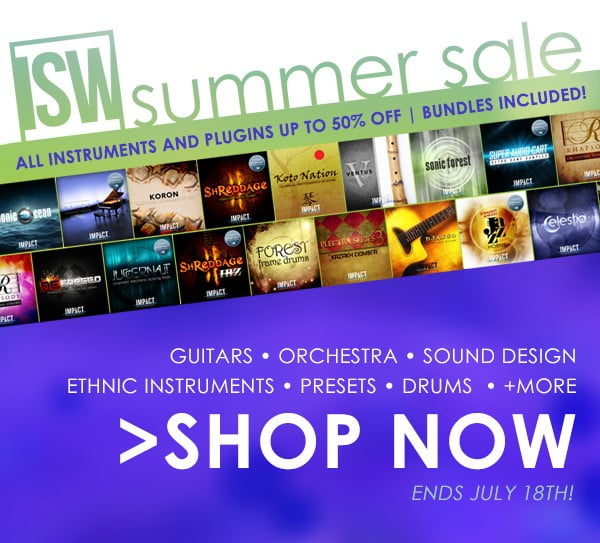 Get These Deals Before They Melt Away!
The entire Impact Soundworks catalog of highly acclaimed virtual instruments, samples and plugins is still on sale for up to 50% off, but not for much longer! Our bi-annual Summer Sale ends on July 18th…

Remember: This super sale includes upgrades (i.e. Bravura Chords & FX -> Full), instrument bundles like the Complete World Bundle or Shreddage Rock Band Bundle, plugins such as the newly released Peak Rider 2, and synth presets!
Visit our site to see ALL deals!

(P.S. Don't forget to download free libraries like Stroh Violin, Cinematic Synthetic Drums, and Super Audio Boy, too!)
The sale ends July 18th, 2017.
More information: Impact Soundworks