Isotonik Studios has announced an update to its collection of Max for Live control devices with Modular Series XL, featuring devices that can be utilized with any MIDI controller in conjunction with Ableton Live.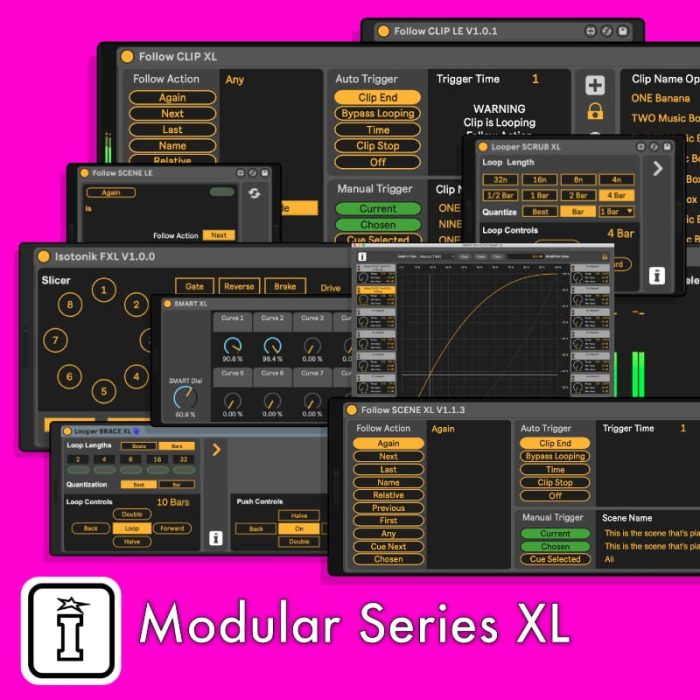 The update marks the tenth anniversary of Isotonik's Darren E Cowley as a Max for Live Beta tester.
The Modular Series was intended to be a pack of devices that would support my Ableton Live performance rig, originally part of our performance templates for the AKAI APC40 and Novation Launchpad they have since taken on a life of their own. This update marks the fifth and probably final chapter for them…

We've been collating the feature and support request that have come in over the last year, and whilst proud of our 9/10 review in MusicTech magazine we knew we could do better. Pulling in the coding talents of Ableton Certified Trainer Mark Towers and the creators of Modulat, Chaos Culture we've XL'd each of the devices to offer more features than ever.
Modular Series XL includes Follow XL, Smart XL, Looper XL, and Isotonik FXL. The update also includes LE versions of Follow CLIP & SCENE for the simplest of setups.
The collection is available for purchase for £36.99 GBP ex. VAT where applicable.
More information: Isotonik Studios