iZotope has launched Neutrino, a free spectral shaping effect for Windows and Mac.
The plugin allows you to improve the balance of your mixes without sacrificing dynamics. It comes with four modes: voice, instrument, bass, and drums.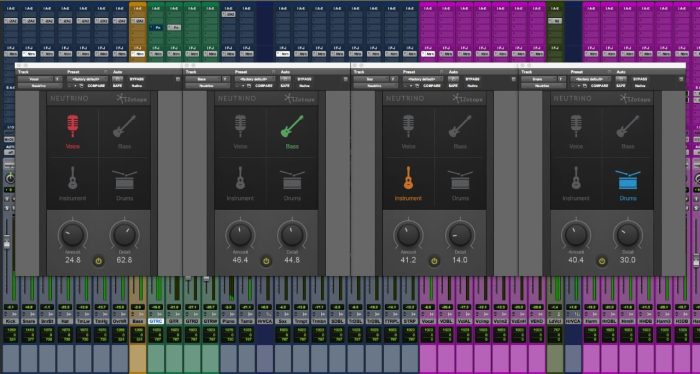 Add that final polish to your mix with Neutrino, a free Spectral Shaping plug-in that offers a glimpse into iZotope's newest mixing technology. Insert Neutrino on multiple tracks across your session to reveal a subtle amount of detail that can help elevate great mixes to a new level of refinement.

Neutrino is ultra efficient and designed to add balance and focus to a mix when applied to every track, conceptually similar to analog summing or console emulations. With simple controls and low-CPU usage, you can achieve better balanced mixes without sacrificing dynamics and sonic integrity. Best of all, it's free to download, and easy to use.
Nuetrino is a free download for Windows and Mac from iZotope and distributor Plugin Boutique.