Jack Dark (NOVUZEIT/DarkWare) has released SYNTENDO, a freeware NES 2A03 APU sound chip simulation VSTi.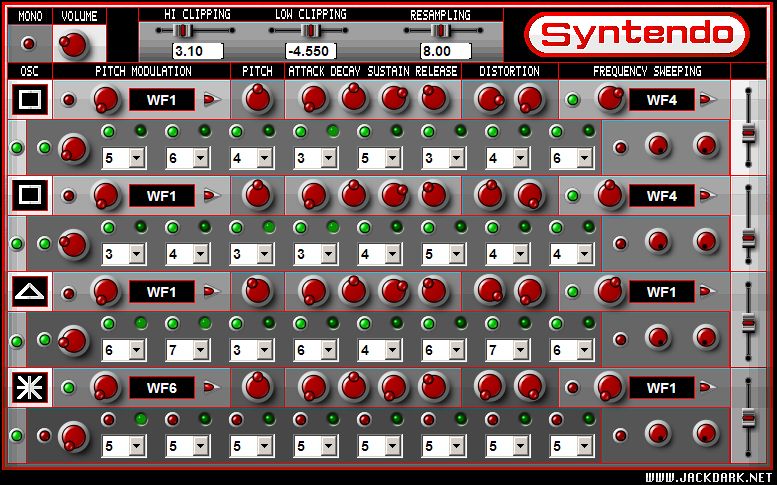 Features
Square/Square/Triangle/Noise w/ ADSR
Master Pitch per channel
Frequency Sweeping per channel
Master On/Off + Volume control per channel
Pitch Modulation
Step Sequence Arp per channel
Quantization per channel
Downsample per channel
Micro-Burst-Feedback Delay/Distortion (just try the thing) per channel
Global Bit Reduction, Clipping & Volume Controle
There is no user manual included but each control is tool-tipped.
SYNTENDO comes with a bunch of presets and can be downloaded for free from jackdark.net.