Karoryfer Samples has announced the release of String Cyborgs, a free instrument library for Plogue Sforzando.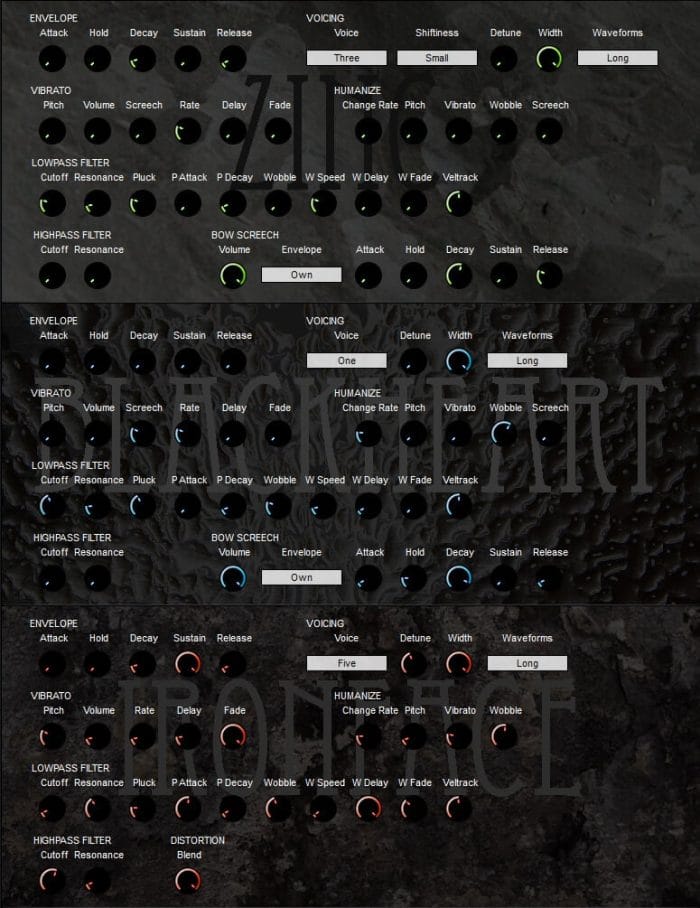 Part violin family, part machine. The three String Cyborgs – Zinc, Blackheart and Ironface – use the processed and looped sounds of bowed strings (cello and double bass) as oscillators, and place them in a synthesizer architecture with unison, detune, filters and even some humanization parameters. Hide your humans.

They are named after the three Roms from Albert Pyun's movie Omega Doom – vicious, very advanced and even more fashionable killer droids. The sound (we like to think it's a very advanced and even more fashionable killer sound) is basically a very organic version of a virtual analog synthesizer. They are capable of many kinds of basses, from plucks to wobbles, as well as drones, pads, organs, evolving textures, various kinds of leads and of course string sounds. There is even a closed hi-hat preset.
String Cyborgs is a free download for Sforzando v1.848 or newer.
More information: Karoryfer Samples / String Cyborgs