Karoryfer Samples has updated the Marie Ork virtual vocalist for Plogue's free Alter/Ego real-time singing synthesizer.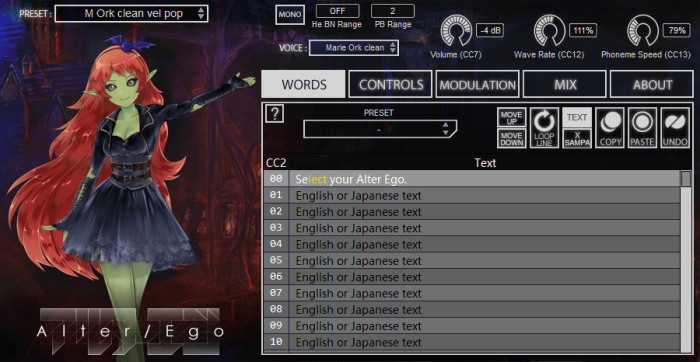 Version 2.0 adds a clean singing voice, and the talker.
Marie Ork is a voice bank for the free Plogue Alter/Ego synthesizer. She was created from recordings of a female death metal vocalist, but is capable of much more than just death metal growls. The original version was an entry in the 2016 KVR Developer Challenge.

She can be used as a virtual vocalist who can both sing and growl, a source of monster voices and sound effects for game and film audio, and a synthesizer which generates strange textures. Her voice bank contains four voices.
Marie Ork is available as a free download.
More information: Karoryfer Samples / Marie Ork