Audio Plugin Deals has launched a sale on the KH-COMP1 compressor effect plugin by Black Rooster Audio, offering over 70% off on the original leveling amplifier emulation for the next two weeks.
This one-of-a-kind compressor is up to the standards of Koen Heldens, a multi-platinum, award-winning mix engineer, producer and sound enthusiast.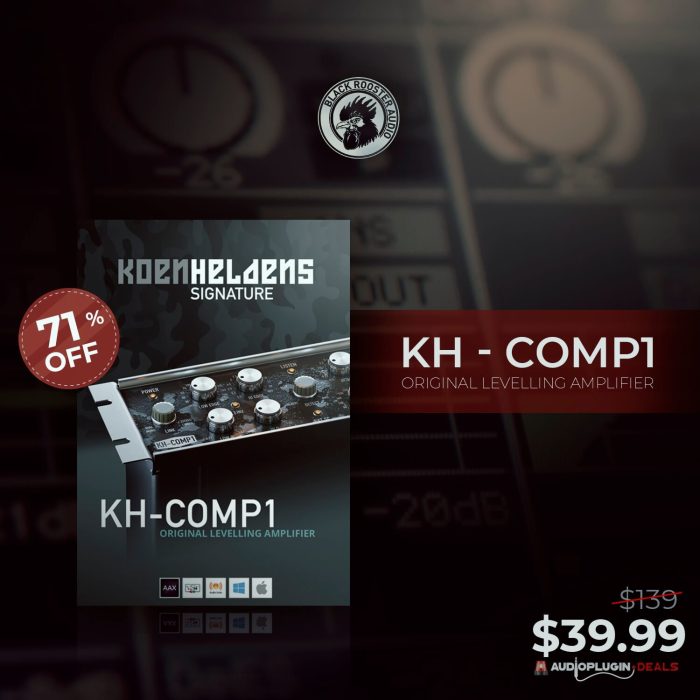 Koen is the expert when it comes to producing some of the best and most streamed albums in the hip-hop genre – and while his experience and understanding of music allow him to create and shape the emotional foundation of a song, he also has a deep knowledge of the technical aspects and limitations of each plugin and DAW he holds in his arsenal.

His go-to tools were missing some fine-tuning, so he was in need of a very specific, bespoke compressor solution, that was like no other on the market today. His ideas of process timing, channel linking and sidechain filtering have really pushed the team to come up with an entirely new tool.

The result of countless development hours and listening sessions is a one-of-a-kind, beast of a compressor, that is up to the standards of one of the greatest producers of the moment, and that includes the best levelling amplifier that Black Rooster Audio has developed to date.
Available in VST, AU and AAX plugin formats, The KH-COMP1 is $39.99 USD through January 31st, 2021. A purchase also includes $19.99 USD in rewards which can be used towards any product in the APD Shop.
More information: Audio Plugin Deals