The Drum Broker has introduced A Million Ways To Break Volume 1, an all new and completely unique approach to a Breaks compilation by Kicks and Snares.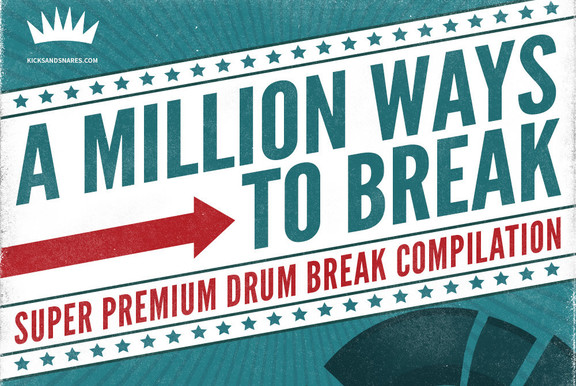 The A Million Ways To Break series is the most useful and organized drum break compilation you can buy.

If you are sick of downloading massive amounts of drums in bulk, having to sift through weak breaks to find the gems, then A Million Ways To Break is here for you!
A Million Ways To Break Vol. 1 features
25 drum breaks, broken down into 198 separate samples (stereo, 16bit/44.1kHz format).
All drum breaks are professionally chopped & looped down to the essential loops & fills.
Many breaks have special edits, giving you variations of the original break NOT found in the original recording.
Smartly organized breaks. The main folder contains short samples (starting "on the one"), so you can easily preview first. Individual folders for each break contain the chops, fills & variations.
All breaks recorded and processed with great high end gear.
Original unedited breaks also included.
The pack is available for purchase from the Drum Broker for $19.99 USD.
More information: The Drum Broker