Kilohearts has launched a sale on Multipass, offering a 70% discount on the multi-band effect plugin and snapin host for a limited time only.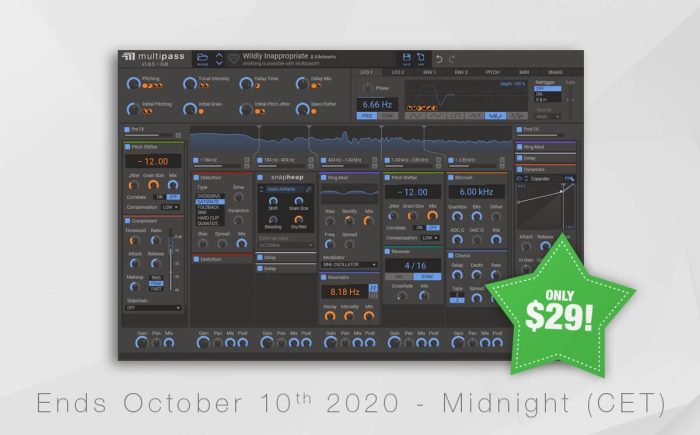 Multipass uses a band splitter to split the audio into several different frequency bands which can be processed independently.
Multipass is an award-winning multiband effect plugin and Snapin host, available in VST, AU, AAX, and Snapin formats. At the heart of the plugin is a band splitter that splits the audio into up to five different frequency bands. These individual bands can then be processed separately by Snapin effects.

All Multipass presets, both factory and shared, will be fully functional regardless of which effects you actually own. So if your buddy Tyler creates a sick patch using every Snapin in his ULTIMATE Toolbox and you've only got the freebies… you can still use it. So tell him to email it right over!
Multipass is on sale for only 29 USD/EUR from Kilohearts and distributor Plugin Boutique until October 10th, 2020.