Kilohearts has announced a limited time sale on three of its snapin series of audio effects for Windows and Mac.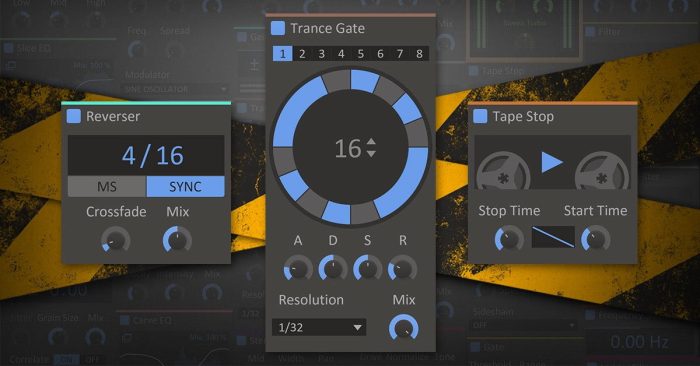 The following plugins are on offer:
kHs Tape Stop simulates the arcane technology of starting and stopping tape in a simple way, allowing you to get great spindown/speedup sounds quickly with the push of a button.
kHs Reverser does delay and reverse sections of the input sound resulting in anything from hauntingly eerie textures to reverse percussion hits.
Trance Gate is a gate sequencer which quickly adds a rhythm to a pad or lead, chops up a beat or adds more staccato to an arpeggio.
Tape Stop and Trance Gate are on sale for 19.50 USD/EUR; Reverser is 14.50 USD/EUR.
The plugins are available in VST, AU and AAX formats, and can be used in the modular snapin eco-system with Snap Heap (free), Multipass and Phase Plant.
The offer is expires August 8th and is available from Kilohearts and distributor Plugin Boutique.