Kilohearts has launched a sale on The Works, offering a 25% discount on the complete collection of all software Kilohearts has ever released.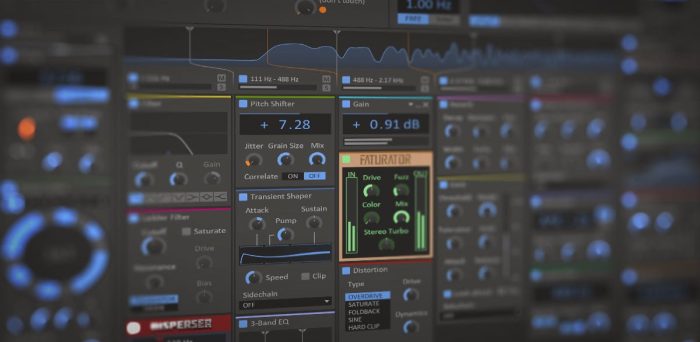 That means you get, not only the awesome value of the Kilohearts Toolbox with it's myriad of effects, but also our acclaimed effects Disperser and Faturator! Both of them also work as snapins in our Snapin host plugins. Speaking of which: The most versatile band-splitter on the planet, Multipass is included to give you the most out of your Toolbox effects.

The Works also contains the twin equalizers Carve EQ and Slice EQ. With Carve providing the musical shaping of a graphic EQ and Slice giving you razor sharp parametric tools for surgical edits, they will cover all your equalization needs.

And since we are practically giving stuff away here, we threw in the kHs ONE subtractive synth for good measure.
The Works is on sale for only 366 EUR until April 23rd, 2018. The regular price is 489 EUR, and the total value of all products is 1,014 EUR.
More information: Kilohearts