Klevgränd Produktion has released version 1.1.0 of Brusfri, a highly advanced audio noise reducer packed into a simple and straight-forward interface.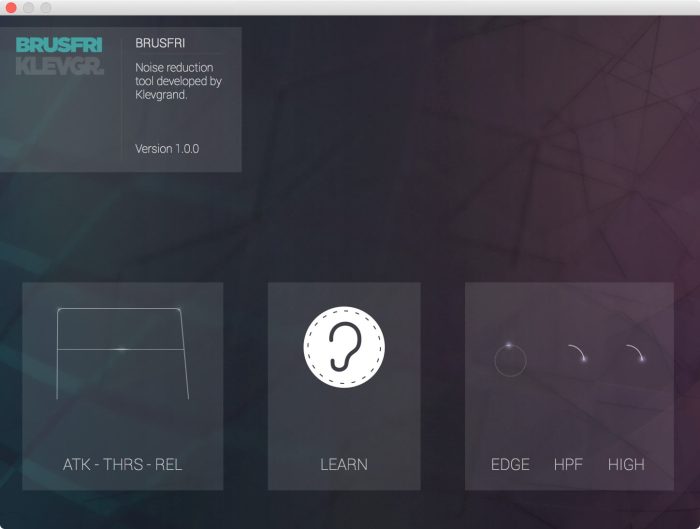 It is very well suited for cleaning up noisy audio recordings, while retaining sound quality. Unlike many other noise reducers on the market, Brusfri doesn't mess with audio phasing to suppress noise (a technique that often comes with audible side effects). Instead, multiple fine-tuned gates are used to silence unwanted noise.
Changes in Brusfri v1.1.0
Learn button is now automation-enabled.
Mix dry/wet parameter.
Lookahead on/off parameter.
Small layout mode.
Performance optimizations.
Minor fixes.
Brusfri for Windows and Mac (VST/AU/AAX) is available for $59.99 USD.
Klevgränd has also announced WebCassette, a cassette deck emulation that runs on the web.

We're constantly exploring new areas, trying out new technologies and concepts. Sometimes, even useful stuff comes out. WebCassette is an online cassette deck emulation, and we're proud as peacocks over the result. Use the Eject button to load your own audio track!
WebCassette works best in Chrome. Check it out!
More information: Klevgränd Produktion