Krakli Synths has released Gargoyle 2, a free virtual synthesizer instrument for Windows, created as a response to the KvRAudio One-Synth-Challenge Competition won by JJ.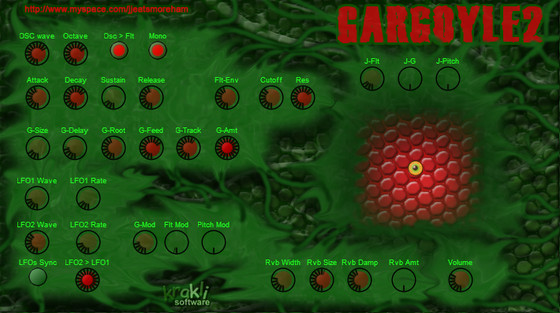 Krakli Synths Gargoyle 2,
noise maker
instrument
Gargoyle2 is a noise maker designed to appeal to sound-designers or those that just like hitting notes and moving controls. Fans of the original Gargoyle synth will find this one a new 'challenge'.
More information: Krakli Synths