Plugin Boutique has launched a sale on Kuassa, offering up to 50% off the specialized digital guitar amplification and audio processing software range for a limited time.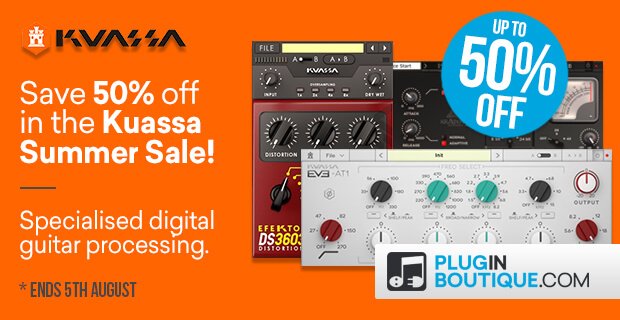 Kuassa is a software development company specializing in digital guitar amplification and audio processing. Kuassa are deeply passionate about music, and their goal is to provide great tools to aid the musician's creative process.

As musicians themselves, they believe that raw tonal quality trumps all, including an overabundance of features that may or may not be useful and distract you from your primary objective: creating great music.
The sale includes the Amplifikation series of guitar and bass guitar amplifier plugins, Kratos 2 Maximizer, EVE equalizer series and the EFEKTOR collection of virtual effect pedals.
Offer expires August 6th, 2018.
More information: Kuassa