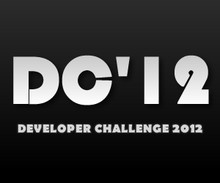 KVR Audio's Developer Challenge 2012 has entered the voting stage, with all competing entries now available to download.
The deadline for entries has passed and we are now in the release stage. Below you'll find the 55 entries for KVR DC12 – the best turnout yet! 49 run on Windows, 7 on Mac OS X and 6 are Soundware for other products. Thank you and congratulations to all developers for getting your entries in. Let the downloading and voting commence!

Please take your time to download and try as many entries as possible before voting. You can of course use whatever criteria you like to make your voting decisions.
KVR Audio members can vote for their top 5 entries until December 5th, 2012. The winners will be announced December 7th, 2012.
More information: KVR Audio / Developer Challenge 2012