Impact Soundworks has extended the Last Sale of the Decade with discounts of up to 70% off regular on its products.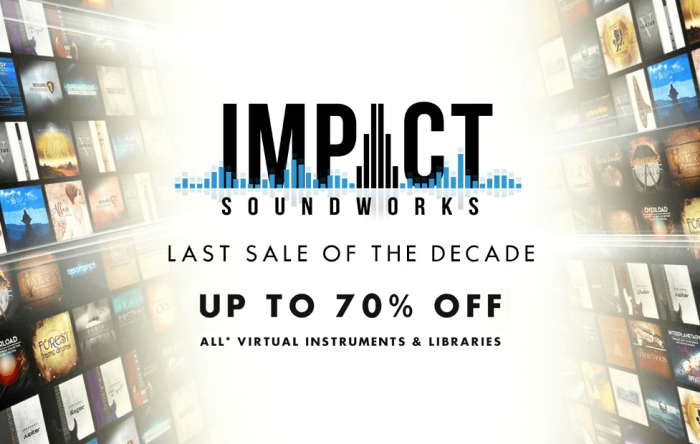 Due to some traffic-related downtime around Christmas, we're extending our year-end holiday sale an extra two days! This sale now ends at 11:59PM EST on Januay 2nd.

This means you can still take advantage of any personalized upgrade or crossgrade offers for a double-discount, or pick up a new instrument to inspire your music for years to come!
The sale includes the Shreddage series of guitar instruments, Ventus Winds, Super Audio Cart, Koron Traditional Instruments of Iran, Pearl Concert Grand, and much more.
The offer now expires January 2nd, 2020, 11:59pm EST.
More information: Impact Soundworks