Isotonik Studios has announced a 3-band delay Max for Live device for Ableton Live by LDM Devices.
Trisektor features dub style flutter effects, distortion, bitcrush, and a modulated comb filter. It allows you to create everything from subtle spatial dynamics to full on psychedelic freak out.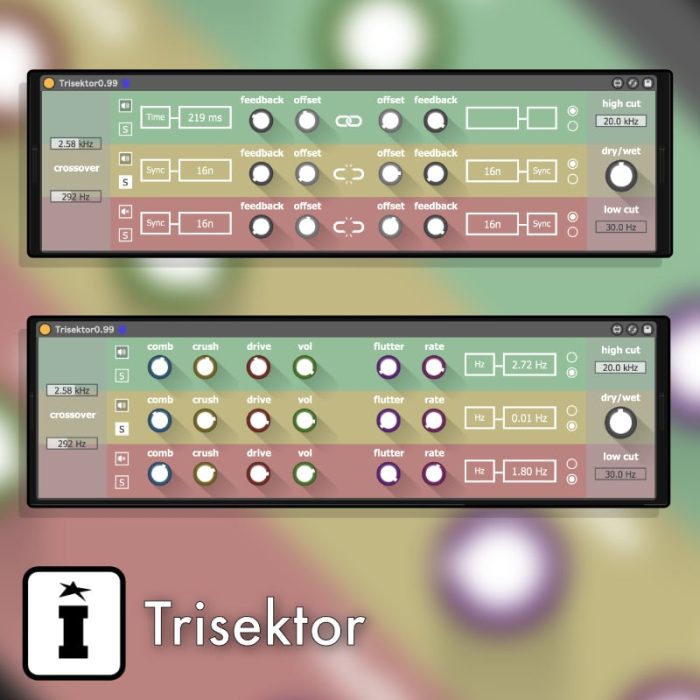 LDM Devices are known for their clear cut design and simple effectiveness, their last release Chance Ten went down a storm with it's Brian Eno inspired randomisation. Now it's the turn of Trisektor a MaxforLive 3-Band Delay and FX unit…

Designed with simplicity in mind you can quickly master the output of this effective little device and add some awesome Delays and FX to your tracks with very little effort!

With the left hand side of the device you can set the high and low crossover frequencies to split the audio into 3 frequency bands. Then you can finish off at the right hand side by setting a final frequency range at the end of the signal chain and the dry/wet balance for the audio output.
Trisektor is available for £10.99 GBP ex. VAT.
More information: Isotonik Studios