Leap Into The Void has updated The Abyss, a soundset for the Absynth synthesizer instrument by Native Instruments.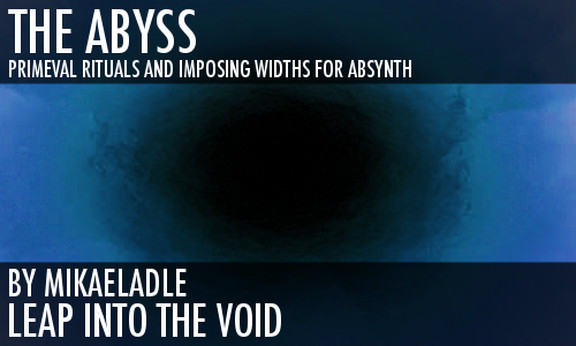 The Abyss (Latin Abyssus bottomless) is an infinite Leap Into The Void of primeval rituals and imposing widths. Pushed towards immeasurable amounts of audiovisual colors. Everything in The Abyss is organic, static and alive at the same time, where time is non-existent.

You could think of it as a new phase derived and progressed from the Enchantment volumes. The sounds of The Abyss contains completely new sound design discoveries and is also built from the now vast Leap Into The Void collection of specially tailored waveforms and envelopes. There are roughly 600 sculpted waveforms each tailored for the specific module.
Changes in The Abyss
23 new presets, for a total of 128 presets.
Updated and extended documentation with descriptions for each preset and tweak examples where applicable.
The soundset is available for purchase for 29.95 EUR.
More information: Leap Into The Void / The Abyss