The Institute of Contemporary Music Performance (ICMP) has welcomed legendary Producer Gary Katz to the school this week.
Gary is a patron of the Undergraduate courses in Music Production. He was on site to meet with the new students and offer them some sound words of advice as they begin their careers in production.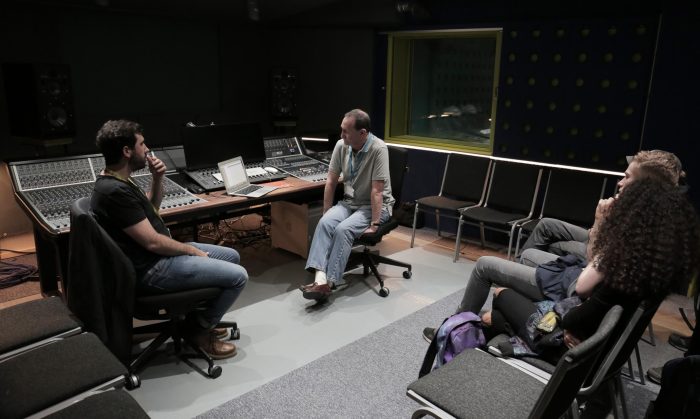 Probably best known for his seminal production work with Steely Dan, Donald Fagan, Laura Nyro, Joe Cocker, Tupac Shakur, Peter Tosh, Diana Ross, Kanye West and Dr Dre. Gary has also worked at the very heart of the music industry helping to identify and develop new talent. He was instrumental in signing artists as diverse as Jimmy Buffet, Chaka Khan, Prince, Dire Straits, Rickie Lee Jones and Christopher Cross.

Gary continues to be an active producer and general music enthusiast, who is constantly working with young artists to help them develop their careers, and he will bring this unrivalled wealth of experience, both behind the glass in the studio and in the wider industry, to his work at ICMP as Music Production Patron.

During the event Gary spoke to the students at length, shared stories about the changes he has seen in the industry. Gary was also able to give the students great tips on managing relationships, and working with artists. During the event the winner of the music production scholarship, in collaboration with Audient, played Gary one of his tracks and received great feedback.

A first year production student said "The session today was mind blowing. I still find it difficult to believe I had met such interesting person and producer."

The ICMP look forward to working with Gary in the future and providing an engaging and inspiring experience for students.
More information: Institute of Contemporary Music Performance