W.A. Production has announced the release of Lofi Hip Hop for ImPerfect, a collection of 50 presets for the ImPerfect synthesizer instrument.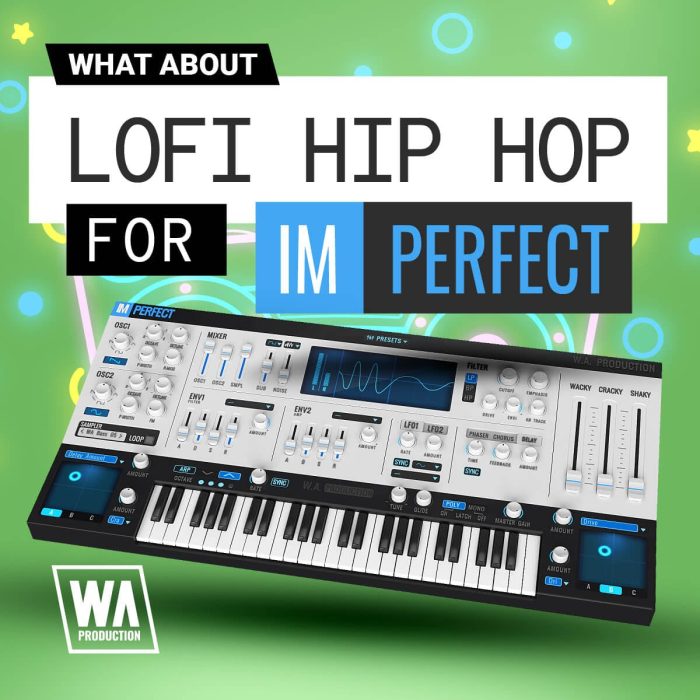 Rather than listen, isn't it about time you are listened to? So many people search YouTube for the perfect background music to study, to unwind, or just to lounge around and chill. You've got the skill, the beats are laid out flawlessly. All you need now is the right sound. You don't want pre-made samples. You want to rely on your artistic talent to dictate the flow, right?

Now it can. With the Lo-Fi Hip-Hop preset pack for ImPerfect from W. A. Production. There is no better way to create the unique tonal qualities of Lo-Fi Hip-Hop than with ImPerfect. In this pack of presets, you will find every pad, lead, bass, and atmospheric sound that will elevate your creation to the top of the search results.

Created by professional sound designers, our presets deliver the most mind-blowing and amazing capabilities of ImPerfect. With each pack, we unleash the power and push the boundaries of ImPerfect and place the results in your hands. We also allow you to modify and save any of your own adjustments as your very own preset.
The soundset is on sale at a 50% intro discount from W.A. Production and distributor Plugin Boutique, priced $5 USD for a limited time.