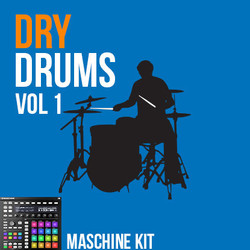 The Loop Loft has announced the release of two new Maschine Kits: Dry Drums Vol 1 and Everything But Sticks.
Ever since Ringo Starr placed tea towels on his drums with The Beatles, the punchy, fat sound of "dry drums" has been sought after for decades. With Dry Drums Vol 1 we give you this classic sound served up in a customized MASCHINE kit.

Recorded with an array of vintage mics, preamps and fully dampened heads, Dry Drums will easily sit in any mix, while providing the punch and clarity that is almost impossible to achieve with overly "live" sounding samples.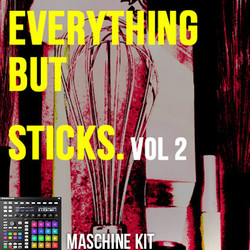 In our constant pursuit to push the sonic and rhythmic boundaries in MASCHINE, we're excited to announce the release of Everything But Sticks Vol 2.

As the name suggests, this collection of pristine samples was recorded using everything BUT drumsticks, utilizing items like mallets, brushes, spatulas, rods and yes, even goat hooves, resulting in a truly organic and unique soundscape of rhythm.
The Maschine Kits are available to purchase for $9 USD each. A bundle of 14 Maschine Kits is available to purchase for $84 USD (30% off regular).
More information: The Loop Loft / Maschine Kits