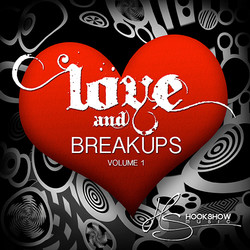 Loopbased has released Love & Breakups Vol 1, a new sample pack by Hookshow Music.
These awesome Construction Kits provide you with R&B hooks that reflect the feeling of falling in love and breaking up. You'll find five banging Kits with hooks influenced by the likes of Alicia Keyz, Rhinna, Keisha Cole, Trey Songz, Chris Brown, Jamie Foxx, and many others.

This product follows in the footsteps of the hit-makers such as T-Payne, Chris Brown, Rihanna, Trey Songz and many more. 'Love & Breakup Vol.1' brings you the true sound of RnB, direct to your studio.
The sample pack is available to purchase for 18.50 EUR.
Loopbased has also added another 12 sound packs to its online product catalog, including titles from Jungle Loops, Awakened Audio, Premier Sound Bank, Strategic Audio, and more.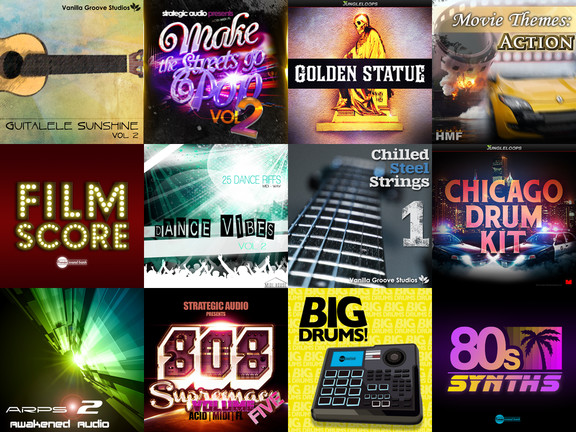 New packs at Loopbased
80's Synths – Are you a fan of the 80's Synthpop/New-wave style reminiscent of soundracks from the hit-film Scarface & video game GTA: Vice City and looking to infuse such vibes in your productions?
Chilled Steel Strings 2 – Bring some mellow steel string magic to your tracks with "Chilled Steel Strings Vol 1". This smooth selection of steel-string guitar loops provides a range of sweet and subtle rhythms that can provide a solid foundation for your music, or add an extra touch of warmth to a track.
Movie Themes: Action – 'Movie Themes: Action' is giving you access to professional quality 'ACTION' movie music. This incredible product is perfect for film makers looking for some high energy action music or game developers looking for some intense music to bring more excitement to their games.
Chicago Drum Kit – 'Chicago Drum Kit' from Jungle Loops is a new product inspired by the top artists from Chicago, such as Chief Keef, Lil Durk, Fredo Santana, Soulja Boy.
Make The Streets Go Pop Vol 2 – 'Make The Streets Go Pop Vol2' is the newest loop product in Strategic Audio's arsenal. It is the sequel to the popular volume 1 and features five intense and radio ready, Hip Hop/Pop/R&B Construction Kits inspired by the music of top Billboard topping artists such as Katy Perry, Beyonce, Eminem, Jay-Z, Miley Cyrus, and Rihanna.
Film Score – Whether you are preparing to score a film, or simply enjoy incorporating live orchestral instruments into your music, our Film Score sound pack serves as a great tool to apply to your productions.
Guitalele Sunshine 2 – Following on from our bestselling loop pack "Guitalele Sunshine Vol 1", comes volume two in the series. "Guitalele Sunshine Vol 2" delivers 59 chirpy, fun-filled guitalele loops in 8 loop sets ranging from 80 to 120 BPM.
Arps 2 – 'Awakened Arps Vol 2' from Awakened Audio contains 100 musical phrases and arpeggiated melody lines Loops at tempo 128 BPM. Like all Awakened Audio creations, this pack is focused on inspiration and creativity, all with the sonic quality, forward-thinking sound styles and approaches.
Dance Vibes Vol 2 – 'Dance Vibes Vol 2' from midi house brings you the next 25 dynamic dance riffs in MIDI file format. With these awesome MIDI Dance riffs you will get all the elements to create your Summer Anthem of 2014.
Golden Statue – 'Golden Statue' from Jungle Loops is a new hard-hitting product for real producers. This pack gives you five heavy Construction Kits inspired by Young Chop, probably the best Trap beatmaker.
Big Drums! – As all producers know, building up a solid drum library can be an incredibly difficult and exhausting task, well, we here at Premier Sound Bank are bringin' it home with our brand new Big Drums! pack created by the French producer "Le Jad".
808 Supremacy Vol 5 – '808 Supremacy Vol 5' is the newest edition to Strategic Audio's top selling 808 Supremacy series. It features five hard-hitting, Hip Hop Construction Kits inspired by the music of top hip hop artists.
The packs are now available from Loopbased.