Loopmasters has launched its 2017 Halloween Sale, offering a 50% discount on a huge collection of samples, soundsets, video tutorials, and more.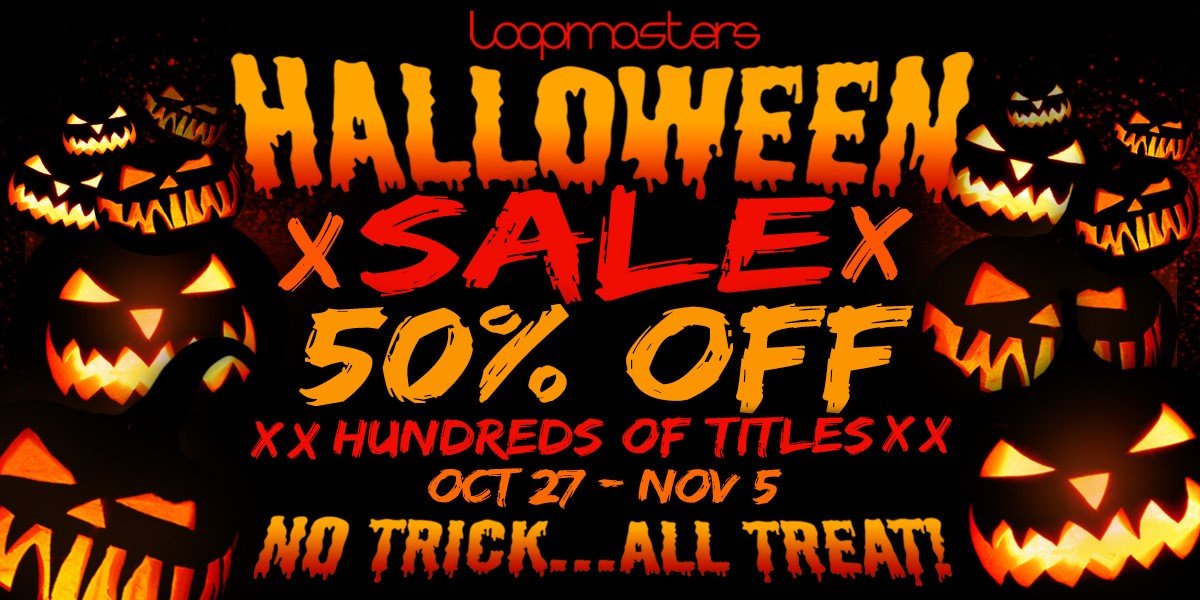 During this time, save 50% on hundreds of sample packs, courses, DJ tools, synth presets and much more.
During the sale you can even get 90% off on 11 packs, but you will have to find them in a Wicked Witch Hunt.
Check out the clues below and find the sample packs to get a bargain.
Clue = Effectively Beyond Loud
Clue= Aprox Brain Surgery on the Backline
Clue = Runny Drums Frozen By Tomorrow
Clue = Spaced Out Shards
Clue = Female Vocalist from West London
Clue = A Repair Building for a Wireless Keyboard
Clue= Dirty
Clue= The Fall Of Three Letters Conclusively
Clue = Definitely Not Coastal Templars of House
Clue= Reliable Ambush
Clue= Cured by Techno
The sale ends November 5th, 2017.
More information: Loopmasters / Halloween Sale