Loopmasters has announced the release of its new sample pack Straight from the MPC, the debut sample pack from Tom Trago, one of the leading lights of the Dutch electronic music underground.
The royalty free collection comes packed with unique sounds from Tom's personal library, giving unparalleled access to his sonic tools.
Tom Trago is a globetrotting DJ, producer, live performer and label owner who enjoys nothing more than championing both overlooked gems and fresh sounds from his own country. As a DJ, he first earned his stripes barely making a living playing in Amsterdam's coffee shops as an enthusiastic teenager. While waiting for the evening to roll around, he would pour his heart and soul into making music, first blending elements of experimental hip-hop, jazz, Latin, Afrobeat, disco, boogie, and soul-flecked broken beat, before slowly developing a distinctively colourful, emotion-rich, synthesizer-fired style of music that also draws influence from house and techno.

Straight from the MPC contains Tom's finest sounds, recorded through his MPC sampler for an unparalleled lo-fi feel. Everything within has a uniquely processed and degraded sound, full of soul and flavour. You'll find grooving drum loops, deep basses, gorgeous synth work, immersive SFX, rolling percussion, emotive keys and much more, all ready for your music out of the box. At tempos between 103-146bpm, you'll be equipped for house, lo-fi house, deep house, techno, melodic techno and any other dance genres.
Straight from the MPC costs £19.95 GBP, with parts sold starting from £6.95 GBP.
Drums of the Wildlands is a cinematic percussion collection with all sorts of metallic and junk-based sounds.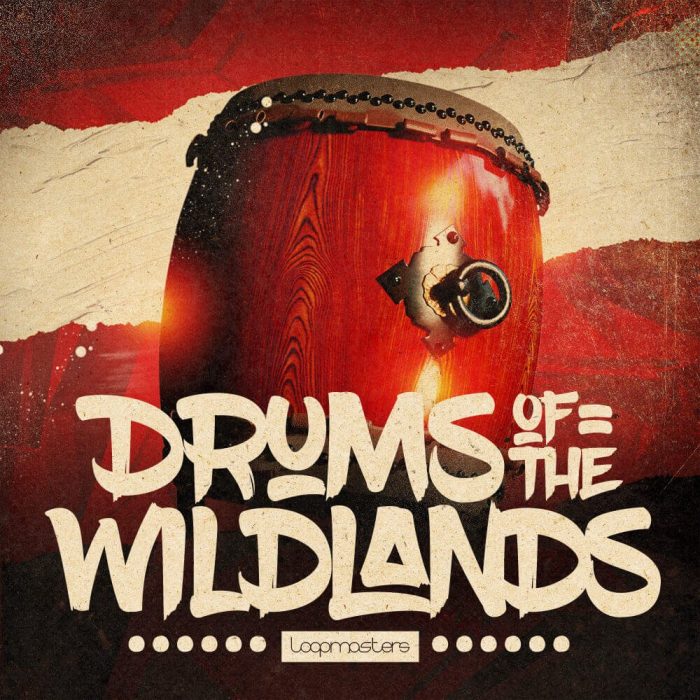 The exclusive sample pack from composer Russ Harris gives you the tools for a very apocalyptic and dystopian vibe in your arrangements.
Russel Harris has over 25 years of experience in the music industry; both in the studio and on the road with musicians from The Cure, Erasure and Bastille to name a few. Over the years, he's gained notoriety among filmmakers and games developers for his off-kilter scores and atonal soundscape works – with a love for the bombastic beats of huge cinematic percussion orchestras.

Drums of the Wildlands contains well over 2 GB of incredibly unique percussion in loop and one-shot form, recorded and processed with a professional sheen that favours dynamics and transients. You'll hear incredibly unique and diverse pieces of percussion in abundance, including doumbeks, daikos, hang drums, aluminium buckets, junk Foley, steel trays – alongside classics such as cymbals, bells, toms, shakers and snares. Your rhythm sections will never be lacking again with these superb drum parts.
Drums of the Wildlands is available for purchase for £29.95 GBP.
Afro Brazil Parade 2 by Da Lata brings a second fresh and exciting collection of royalty free Brazilian and Latin American infused organic sounds from the studio of Christian Franck.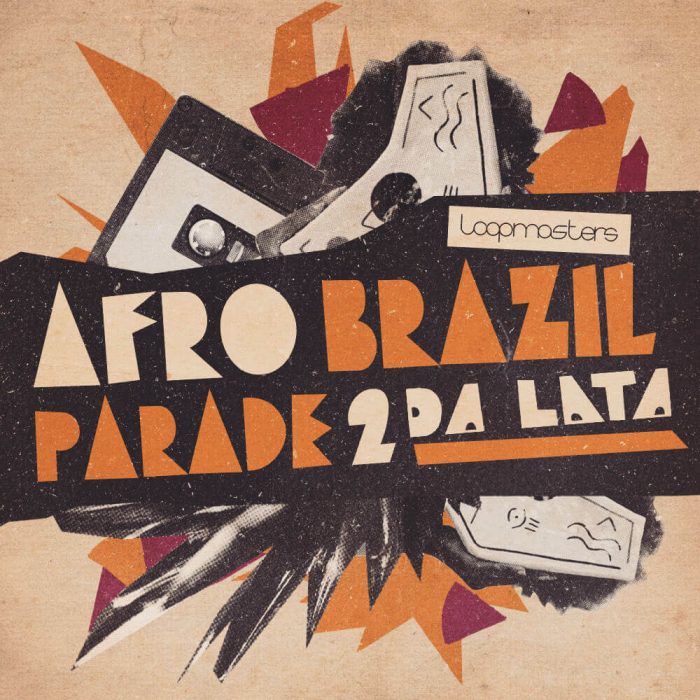 The pack is suitable for producers looking for sounds to make Deep, Tribal, Progressive or Soulful House, or Future Funkateers creating groove infused Hip Hop, Downtempo or Future Soul and Broken Beat.
Da Lata are an act which have constantly fused many live musicians, singers, percussionists and DJs together over the years and are considered one of the leaders of the Jazz/Afro/Samba/Live Funk crossover genres who have maintained a constant presence in the Dance/Fusion crossover scene for the last decade and who are seriously respected for the quality of their productions and live performances.

You can expect a 488 MB collection of sun-drenched samples and rich grooves between 68 – 138 Bpm, with 180 live played and programmed Loops, and over 140 Single Samples. Guitars, keys, percussion, accordion, brass, bass, full drum kits and so much more are ready for you to experiment with and fuel your sound.
Afro Brazil Parade Vol. 2 is £29.95 GBP. Parts are sold separately starting from £8.95 GBP.
More information: Loopmasters