Mark Jenkins gave Thomas Circle a bit more color. Washington DC recently spent $6 million dollars redeveloping this area and for an extra $35 dollars Mark turned it into what looks a bit like a merry-go-round.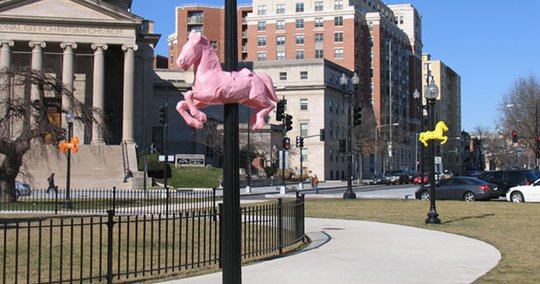 Traffic-Go-Round on Thomas Circle
Visit Mark's website for a video of the making of, and to see the Traffic-Go-Round in motion (the horses obviously don't move like with a merry-go-round but you circle around them).
You'll also find instruction on how to build your own traffic-go-round with some basic stuff like cling wrap and tape (yes, you'll need a horse as well!)