Mastering The Mix has announced the release of its new final mix and mastering equalizer Bassroom, a plugin that aims to help beginners and pros nail their low-end in seconds.
Balancing the low-end is one of the hardest challenges in any mix or master. This is where so many potentially awesome tracks fail. Too much bass and your track will sound bloated and lack clarity. Not enough bass and your track will sound weak.

BASSROOM is a final mix and mastering EQ that helps beginners and pros nail their lowend in seconds. It does this by delivering exceptional sound quality and suggesting genre-specific EQ adjustments a great audio engineer in a world-class studio would make.

We analysed the best mixes in various genres to give you EQ target presets you can trust. From this starting point, you can tweak your low-end to perfection using the immersive 3D room interface.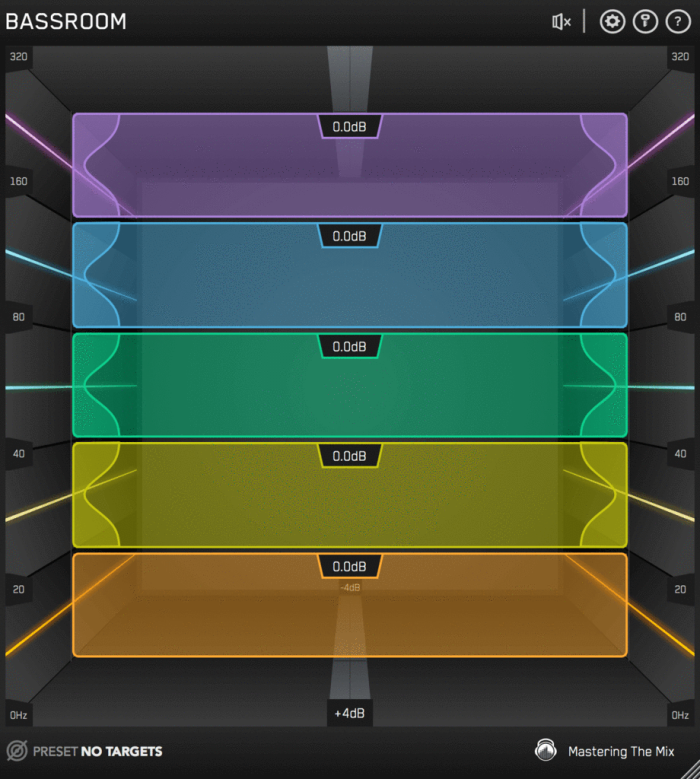 Bassroom features
Minimised phase distortion and transient distortion filters.
Immersive 3D user interface.
EQ targets based on reference material.
Level match pointer on output gain.
Fully resizable user interface.
Create your own EQ targets by importing reference tracks.
Solo bands.
Q Bandwidth control.
Bassroom is available from Mastering The Mix and distributor Plugin Boutique for £49 GBP. A free demo version is available for download. The plugin comes in VST/VST3, AU and AAX plugin formats.