Arturia has announced a firmware updated for its MicroBrute analog synthesizer instrument.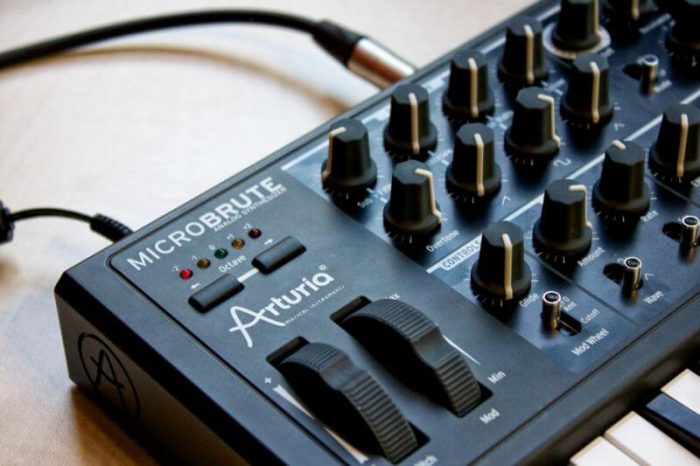 It might be small, but this analog synthesizer has a huge sound.

Our tech wizards have spent time with the MicroBrute and managed to improve its overall functionality, the efficiency of its sequencer and the accuracy of its LFO.
Changes in MicroBrute firmware v1.0.4.114
Added Midi Stop handling.
Various Sequencer/LFO synchronisation improvements.
The correct sequencer pattern is played at power on.
Switching sequence keeps the correct pitch.
Send & receive midi channel use values from 1 to 16, 17 is used as ALL channel for receive.
When Externally synchronized, seq rate does not change gate length anymore.
No more crashes when setting CC #111 at value 126 or 127.
All Notes Off message is sent when switching to local control off (CC122).
Gate Length (CC113) does not impact sequencer Step Size (CC107) anymore.
Sequences are now properly updated after loading sequences from the MCC.
No more LFO Saw glitches at high frequencies.
No more Clock bleeding when the LFO amount modified via mod wheel when synchronized externally.
No more ModWheel and PitchWheel conflict using external MIDI in.
MicroBrute is available for 299 EUR.
The firmware update is available now and can be installed using the Arturia MIDI Control Center or the MicroBrute Control Center.
More information: Arturia / MicroBrute