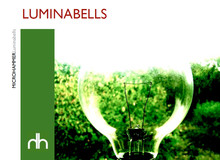 Microhammer has released Luminabells and Ranch, two new instruments for Native Instruments Kontakt.
The fragile and inherently musical bell-like aspect of the old incandescent bulb has always fascinated us and we knew that time was running out for this poor little device. That is why we must now bring you Luminabells – the mysterious and angelic essence of the simple ordinary light bulb, captured as a tiny, starry galaxy of humble and yet beautiful sounds. We recorded all manner of sizes and shapes of the old filament style incandescent bulb, lovingly sculpted into a rich collection of tuned and un-tuned percussion, sustaining melodic tones and otherworldly effects.
Luminabells features
71 Kontakt Instruments featuring sounds of over 40 lightbulbs of all shapes and sizes.
Up to 6 velocity layers on every note, 10 round robins for every velocity layer.
Sounds include Taps, clicks, clinks, dings, pings, knocks, pops and clacks and other transient impacts. Tuned and untuned tonal resonant dings, rings and pings. Swooshes, shakes, rattles, rolls and other vibrations. Tuned humming, buzzing and droning sustains. Special effects, ambiences and unusual creations.
45 bonus custom convolution reverb impulses.
663 MB Installed, 1511 samples in total.
Sample resolution: 44.1Khz / 24Bit stereo pcm .wav format.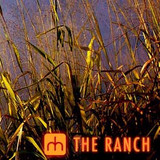 The Ranch is an eclectic collection of exotic "instruments" derived from a Ranch in the great Pacific Northwest.
The library contains a variety of sound sources that were manipulated and played like music instruments, including tuned plow, extensive scrapyard session, tuned bells, storms and windchimes, percussive sprinklers, crickets and birds, percussive foozball table, footsteps in grass, gravel and dirt, golf carts and haybalers and many other instruments. We've added custom control knobs and hand-made convolution impulses to give you free range. We've even included plenty of experimental FX presets based on the original source to give you a few ideas and help plant the seeds of creativity.

The core idea was to encapsulate the sounds of traditional Ranch living, and then plow them into an endless field of musical bounty.
The Ranch features
Core Articulations: Bees Tuned, Bees, Big Sprinklers, Broken Pipe, Crickets and Birds, Foosball FX, Footsteps in grass, gravel and dirt, Golfcart and Haybaler, Irrigation system, Kite, Livia Playground Adventure, Plow, Rusty Bell, Extensive scrap yard, Small sprinkler, storms and winchimes.
31 instrument patches, 975 samples, 45 Bonus Impulses, 620 MB installed, 390 MB .rar download.
Sample resolution: 44.1Khz / 24Bit stereo .wav format.
The Luminabells and Ranch sound libraries for Kontakt 3.5+ (Kontakt Player NOT supported) are available to purchase for $35 USD each. Both instruments are included in the Microhammer September Bundle for $59 USD (price valid until the next bundle release).
Visit Microhammer for more information.