5Pin Media keeps the minimal house groove moving forward with its latest sample pack.
Minimal House V2 features a collection of 485 loops, 281 one shots, multi-samples, MIDI files, drum kit instruments, and more.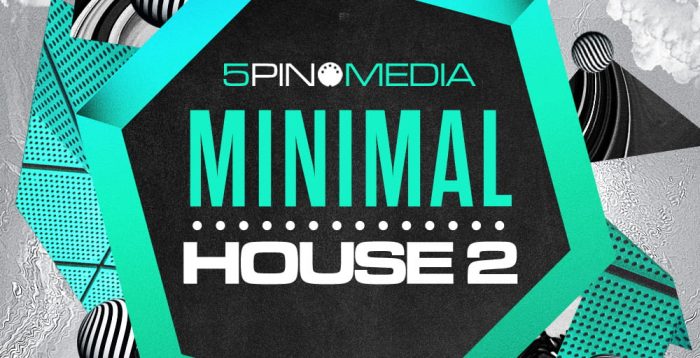 Further growing in its influence, Minimal House is poised to rock the underground scene this summer – we wait and hope venues can open their doors safely once more. Minimal House V2 continues where V1 left off with influences by artists such as Chris Stussy, Toman, James Dexter, Denney, Archie Hamilton, Staniz, SCSI-9 and Frink on labels such as Cyclic, Bosom, In Dushe, Bondage Germany, Moscow, Eastenderz and CrackHouse Recordings to name a few.

Minimal House V2 captures the true essence and sonics of the current scene in unprecedented detail ready for your DAW.
With the Psychedelic Soul & Downtempo sample pack, 5Pin Media invites you to kick back and soak up the sublime intoxicating tones courtesy of Richard Raymond II, a producer and multi-instrumentalist from Chicago, IL.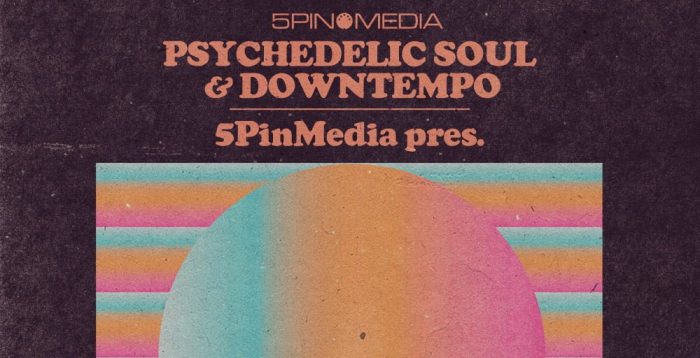 For the bass and music elements Psychedelic Soul & Downtempo was recorded using primarily analog instruments, namely the Korg SV-1, Roland Strings, Wurlitzer Organ, Arturia Micro Brute, Glockenspiel, Fender Rascal Bass, Washburn Semi-Hollow Bass, Fender Stratocaster and an array of analog effects pedals.

Moving onto the drums…mere words are not enough to describe the variety and sheer quality on offer here! PSD Features 100 full acoustic drum loops out of 502 drum loops in total, tracked live at Wholesome Studio C7, in Chicago's north side. All of the loops were recorded in a tightly treated room on an all birch Tama kit using one of three snares: a Ludwig Supraphonic (1967), Stewart (1970's), and a dampened Tama. Raymond believes being on time is more emotional than punctual…it's okay to be a little early, or a little late, so long as everything feels right. The drums alone are nothing short of sublime on every level and would be at home in any producer's toolkit regardless of genre. For example, the way they have been grouped according to snare type, makes for easy cross matching and editing in a drum track.
Lastly, Liquid Drum & Bass Horizons 2 delivers 750MB of drum and bass goodness in the sequel to the original award winning sample pack.
It's a daunting task producing a worthy sequel to an award winning release but rest assured Liquid Drum & Bass Horizons 2 doesn't disappoint. Once again there are more trademark dusty vinyl keys with a deep jazzy vibe riding on top of razor sharp beats, fluid warm sub-bass punctuated with crafted analogue mid-bass leads, acoustic double bass and soulful synths.

Drawing inspiration from artists such as Alix Perez, Monrroe, Zero T, GLXY, Spectrasoul, Icicle, Friction, Commix and Logistics to name a few, LDBH2 is the perfect remedy to soothe the soul and get your body grooving.
The sample packs are available from Loopmasters, starting from £24.95 GBP. Parts are also sold separately.
More information: 5Pin Media