The Mix Challenge has announced its educational mixing challenges are now hosted independently.
The friendly mixing competition that was previously hosted on KVR Audio, announced on April 1st, 2017, it would go independent and move to a dedicated space.
Part of this announcement was the unveiling of a new established forum, and hinting at branching out even further than was previously possible.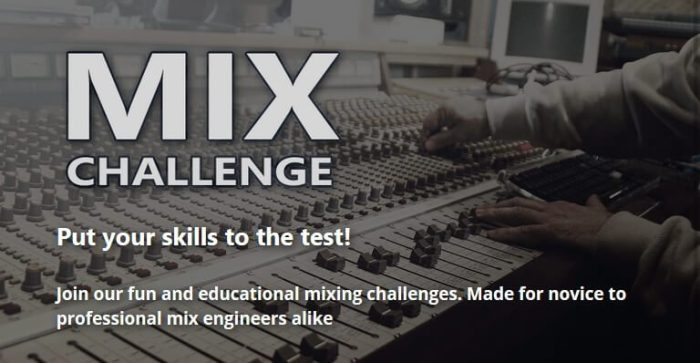 The Mix Challenge is a monthly recurring audio editing / mixing competition. The concept is to have access to raw audio material (multi tracks) provided by a "virtual client", while participants have 21 days to overhaul these files and create a suitable mixdown to the best of their skills. Another aspect of this particular trial is the documentation of what the "mix engineer" (the participant) did in the process, so that others can learn from the experience.

The Mix Challenge in it's current form started in June 2014 and held 31 competitions so far.
Joining the Mix Challenge is completely free, and everyone for novice musicians and mix engineers to professionals alike are welcome to join. You can support the Mix Challenge via Patreon.
More information: Mix Challenge