Mix:Master:Wyatt Online has announced it has become a Steinberg Certified Training Center (one of only two in US).
It is offering a new 2-month online course: Mixing in Cubase and 6-month online certification program Ultimate Cubase Certification Program.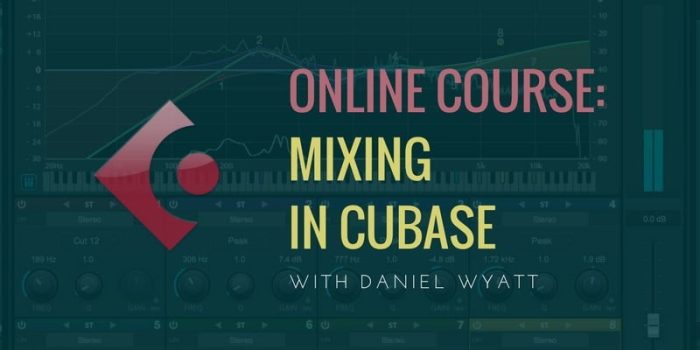 Developed by multi-platinum, award-winning audio engineer and course designer Daniel Wyatt, the new Cubase Program is designed for intermediate and advanced level producers and audio engineers who are switching from other DAWs or want to learn how to get most of the new Cubase 9 platform.

The Mixing in Cubase course features the Mix:Master:Wyatt Mixing Workflow and all of the Cubase-specific mixing tools: Channel strip, Control room, Metering, Cue send, A/B, workspaces, VCA mixing and automation — with a special emphasis on setting up your own very personal mixing template and workflow to save you time and energy.

Next 2-month course Mixing in Cubase and 6-month Certification program start April 17th and will feature LIVE interactive training, Open Office Hours for Q and A, and a private video library with Self-testing.
The 2-month Mixing in Cubase course is $750 USD, and the 6-month Ultimate Cubase Certification Program costs $1,970 USD.
More information: MixMasterWyatt