Modartt has announced the release of the Grotrian Concert Royal grand piano. This physically modelled virtual instrument is authorized by Grotrian, and is available as an instrument pack for Pianoteq 5.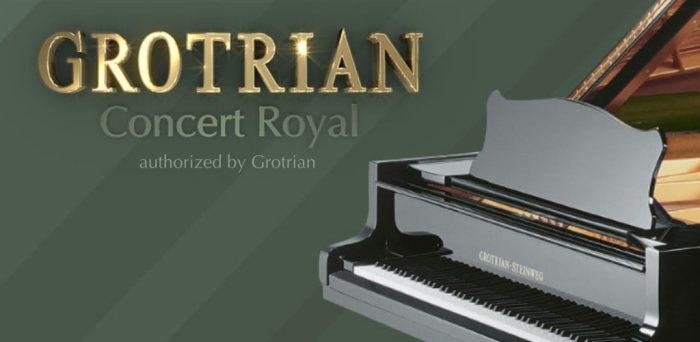 The Concert Royal grand piano by Grotrian is rightly considered to be one of the best grand pianos in the world. Its tone, playing mechanism and construction meet the very highest standards in terms of quality, refinement and perfection – strengths which can be heard and felt all the way back to the last row in large halls and concert houses. Modartt is proud to present this magnificent grand piano in the form of a virtual instrument for Pianoteq, authorized by Grotrian.

In order to reproduce the characteristic clarity and warmth of the original instrument, Modartt has fine-tuned the Pianoteq model in every detail, resulting in an authentic and joyful instrument. The beautiful timbre and complex resonances are breathtaking.
The Grotrian Concert Royal is available for purchase for 49 EUR. Requires Pianoteq 5.8 or higher.
More information: Pianoteq / Grotrian Concert Royal