ModeAudio has just launched a collection of pulsing, sweeping and mesmerizing SFX textures with Artifact SFX & Texture Loops, a sample pack that has been expertly crafted to add veils of mystery, enticing ambiance and ear-catching complexity to every production they touch.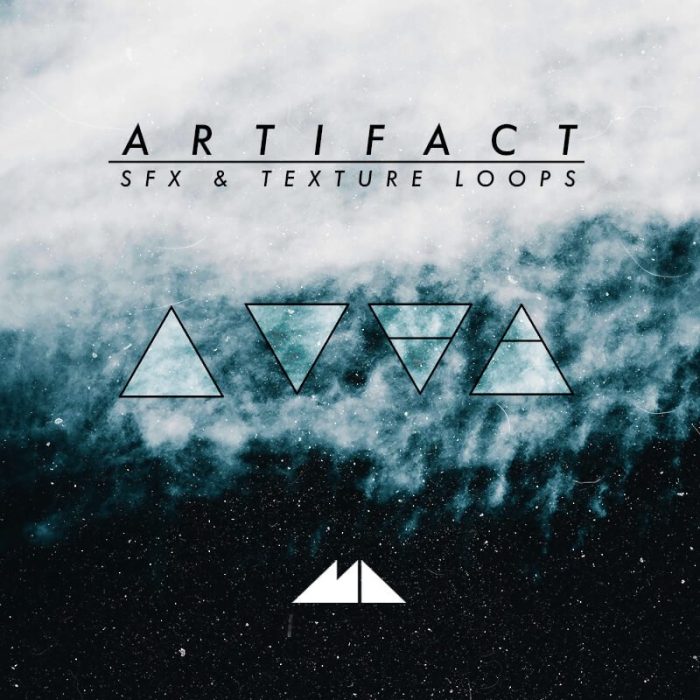 Digging deeper and deeper, every layer uncovers strange new forms, each more intriguing and unexpected than the last. Iridescent shards glimmer amidst the dark, heavy earth – this is the sound of our latest shimmering sound pack, Artifact – SFX & Texture Loops!

Like a yawning mountain valley, the 120 royalty-free drone and texture loops included in this collection are of achingly wide scope and sonic depth.

Tonal colours range from blissful orchestral harmony and warmth to eerie, abstract sound design, passing through a rich variety of processed field recordings and spectral synthesis along the way.
The royalty free pack includes 120 samples ranging from 11 to 24 seconds in length:
50 Drone Loops.
38 Sub Bass Drone Loops.
12 Ambient Texture Loops.
10 SFX Swell Texture Samples.
10 Noise Swell Texture Samples.
Artifact costs £18 GBP.
Also available is a new Mini Pack series collection titled Granular Texture Loops, featuring 50 loops created with ModeAudio's custom granular synthesis processes.
The loops are built from tiny shards of simmering sound, which are then sprayed out into a dense fog or sparse, flickering texture.
Like wisps of smoke that curl and coalesce into dense clouds of light and shadow, our latest release centres around the rich textures and deep drones of Ambient music – introducing Granular Texture Loops!

Our latest royalty-free Mini Pack comes filled under pressure with 224MB of sifting noise textures and fluttering melodic drones, crafted from delicate fragments of analog synth recordings, guitar riffs, percussion, found sound and beyond.
The pack includes:
9 Atmosphere & Noise Grains.
7 Bass Grains.
4 Guitar Grains.
10 Synth Grains.
10 Cymbal & Percussion Grains.
10 Synth Chord Drones.
10 Synth Tail Samples.
10 MIDI Loops (Key & Tempo-Labeled).
The Mini Pack is available for download for £6 GBP.
More information: ModeAudio