MoMinstruments has released version 1.9.5 of its Elastic Drums app for iOS.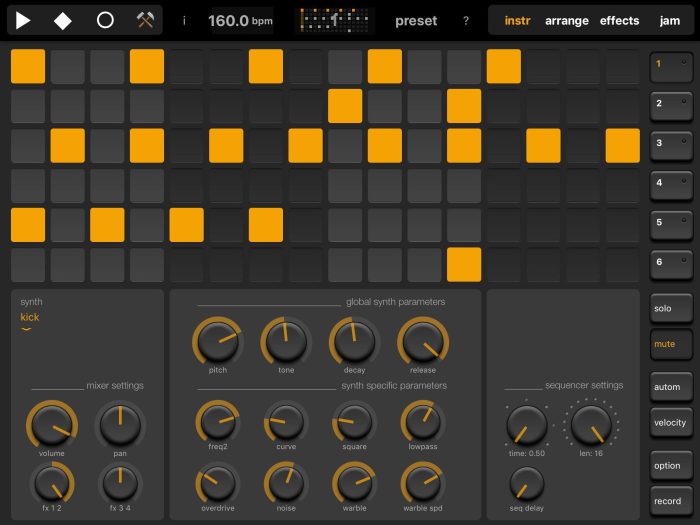 Elastic Drums update 1.9.5 comes with several improvements and bugfixes and 80 high quality samples by Berlin musician Phon.o (http://www.phon-o.com).

The Moog Model 15 just plays some background notes sequenced via the built in arpeggiator. It is synced with Elastic Drums via Ableton Link. The original preset is by Red Sky Lullaby, where I replaced the samples with the new ones.
Changes in Elastic Drums
80 new samples from Berlin musician Phon.o.
Improved knob and automate behavior in song mode.
Bass synth was playing 1 octave too high in old presets with pitch modulation.
When changing the master tempo X in song mode (mix screen), the sequencer could act weird, repeating or even stopping.
Fixed copy seq+instr bug with copying channel data to another pattern.
Reworked XY control – please double check, if effects and jam page still work as they did before.
Elastic Drums is available for purchase for 7.99 EUR/USD. Sample Import is available as an In-App purchase for 4.99 EUR/USD.
More information: MOMinstruments