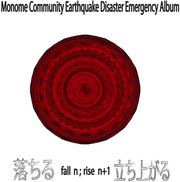 The Monome Community has released the Earthquake Disaster Emergency Album, a music collection in response to Tohoku Chiho Taiheiyo-oki Jishin, the Tohoku region Pacific Ocean offshore earthquake which rocked Honshu Island Japan only days ago.
This compilation of original music and sound has been generated in the days immediately following the staggering 9.0 earthquake which ravaged Japan, and is released in support of the ongoing rescue and reconstruction efforts ongoing today.

Regardless of whether you enjoy or appreciate this music, please make a donation to an aid organization responding on the ground to this disaster.
More information: Monome Community