Moog Music has announced that its Animoog synthesizer app is now available for the BlackBerry Z10.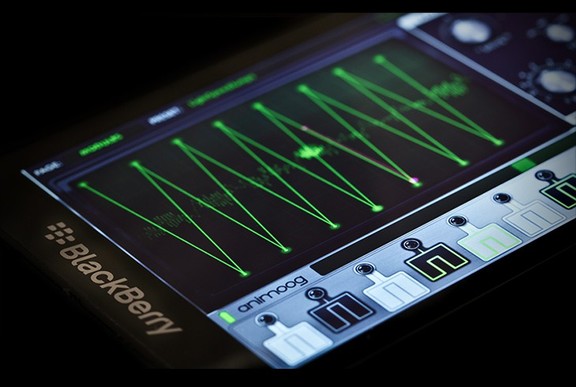 Moog is the first leading synthesizer manufacturer to introduce a high-powered music creation tool for the BlackBerry 10 platform

At BlackBerry Live this week, Moog Music announced the release of Animoog, it's award-winning app for the BlackBerry Z10 smartphone. Animoog, previously only available on iOS, is Moog's first music creation tool for the BlackBerry platform.

"This project is the beginning of a collaboration with BlackBerry's innovative user experience team and an exploration of new means for creative expression with handheld devices. It is always our intention to create better tools for artists and this relationship allows us to investigate exciting future possibilities," said Emmy Parker, Moog's Senior Brand Manager.
From May 16th through May 23rd (the date that would be Bob Moog's 79th birthday), Animoog will be available on the BlackBerry World storefront for the BlackBerry Z10 smartphone at an introductory price of $.99 USD (regular $9.99 USD).
More information: Moog Music / Animoog for Blackberry