Boing Boing is following up on an earlier post, Amazing human beatbox guy on French "American Idol", with more human beatbox goodness.
Boing Boing links to this video (by Naturally 7)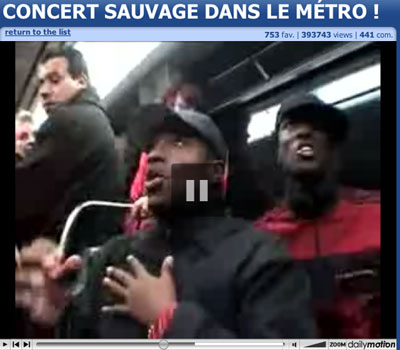 … a soulful, subterranean performance of "In the Air Tonight" (DMX or Phil Collins, take your pick) by a bunch of very talented guys on what I believe is the Paris metro. A few of them sing in harmony, and others are doing vocalized "human beatbox" percussion
Check the whole Boing Boing post as there are a bunch of great links in the reader comments.