The Drum Broker has launched MSXII – Diced Horns and Divided Souls – Cinematic Soul, two new sample packs.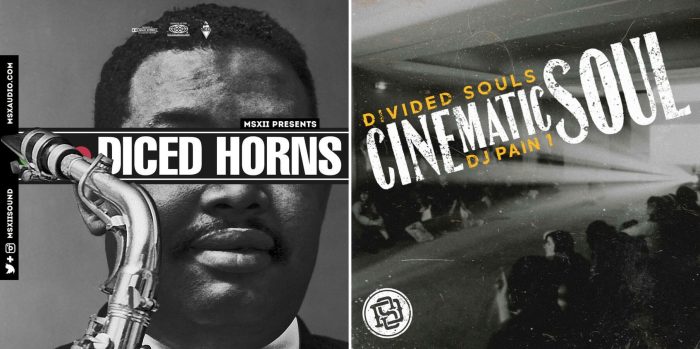 MSXII is proud to present Diced Horns! The successor to the b-Roll Horns line. The collection of live alto saxophone horns was recorded by our team of world-class musicians. Dry for optimal processing and mixing, you will find the details in these sax licks that presets just don't give. Find a lick, build a groove around that! Or, use the stabs as a compliment so something you already have. Either way, just get creative! Cop & chop Diced Horns.

Divided Souls Entertainment returns to the stage with their latest sound kit entitled Cinematic Soul. This time out they enlist their production partner and friend, DJ Pain 1 (Rick Ross, Ludacris, Young Jeezy, 50 Cent, Gucci Mane, etc.) and his knack for painstakingly creating signature sounds. Together, this triumvirate of talent has produced songs for the like of Public Enemy, Sean Price, Havoc, Nutso, Yo Gotti, Mavis Staples, and more. Their diverse resume enables them to not only sculpt a soundbed for a specific artist but provide the necessary feel a producer is looking for in their next sonic creation.
The sample packs are available from $24.99 USD each.
More information: The Drum Sample Broker