Tom Whitwell of Music Thing has posted a review of the Tenori-On, after 5 days of playing with it.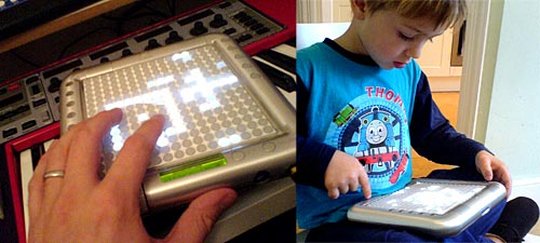 The short verdict: It's pretty cool, but only if you don't know what else to do with $1,200 USD.
Tom lists 9 good things, and 10 not-so-good things about his experience with the Tenori-On, so make sure to check it out if you're thinking about getting one.