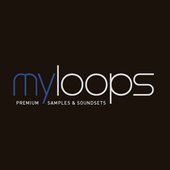 Myloops has announced a limited time Buy 1, Get 1 Free promotion for its entire product catalog.
This means if you order any one of the products directly from our store, you get a second product of your choice for free as a digital download.

All you have to do is to complete your order for 1 item of your choice (disc or download), let us know by E-mail (by using our Contact page) which item you would like to get as a bonus – Within the following hours, you will receive a free download link for it along with your order.
The Buy 1, Get 1 Free promotion is valid for the entire Myloops Collection and can be used as many times as you wish. The offer ends 13 April, 2011.
More information: Myloops