n-Track Software has announced the release of n-Track Studio 8, the latest version of the recording software for Windows and Mac.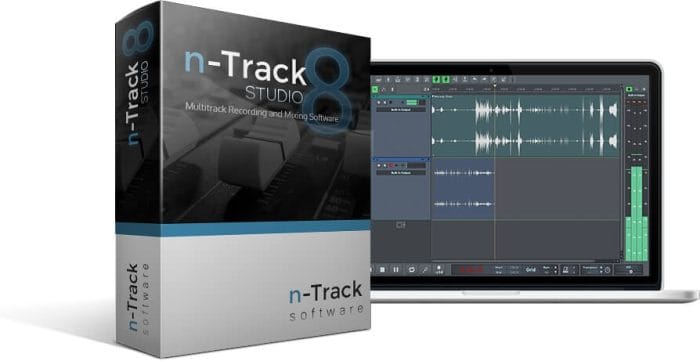 Discover our most significant update yet

Improved performance, increased stability, an updated interface and lots of new features and enhancements make this release the largest and most signifcant update in the history of n-Track.
Changes in n-Track Studio 8
Step Sequencer: Create beats, sequences or arpeggios easily with the new Step Sequencer. Start a song in one click using the factory patterns, or have fun creating your own.
Streamlined Recording Process: Capture your best performances with the new multi-take recording mode, control parameter automation on separate lanes for each track, or get experimental with internal recording routing.
Improved Audio Engine Performance: n-Track Studio is now faster and more stable. With less load on your system's CPU, your projects will now run more smoothly, letting you focus on creativity.
Songtree Integration: n-Track Studio 8 brings music collaboration inside your DAW environment. The new integrated Songtree app lets you make music with others online. Get another musician into your project, or contribute to a song started by others.
Pure Data Support: You can now load your Pure Data patches inside n-Track and use your favorite sounds and effects in your song.
Beat Doctor: Detect transients and tweak your beats or rhythmic performances for perfect timing.
Custom Envelope Shapes: You can now freely draw your envelopes and view them on multiple lanes.
Audio Part Widgets: Audio parts now have fade and volume widgets for quick and precise editing.
MIDI Step-Recording: Insert a note per step for advanced beat or sequence programming.
Support for Rex Files: .REX files can now be imported and edited into your project.
Updated GUI: n-Track Studio 8 presents a major graphic interface redesign.
Support for 4K displays: The new n-Track Studio features optimized graphics for 4K and high DPI screens.
Improved User Guide: The redesigned and improved user guide lets you easily find topics and guide you through the program.
n-Track Studio 8 is available for purchase for 49 EUR. n-Track Studio 8 EX is 99 EUR. The upgrade from n-Track Studio 7 to version 8 is 34 EUR, and 69 EUR for the upgrade to n-Track Studio 8 EX.
More information: n-Track Software