IK Multimedia has announced the launch of a NAMM Slam Sale, offering discounts of up to 40% off on its most popular software titles and iOS apps and collections for a limited time.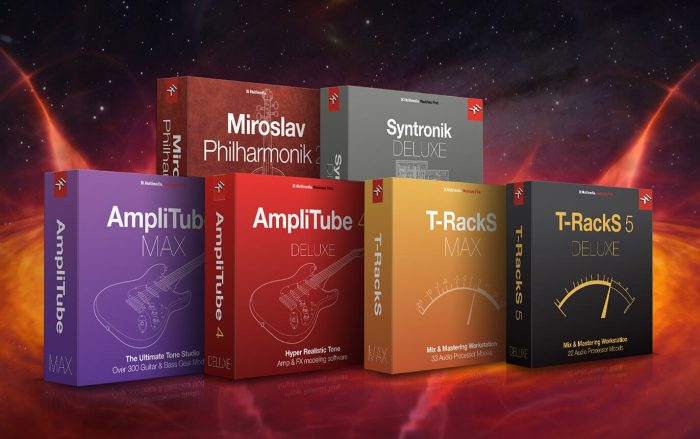 For NAMM 2019, IK is proud to introduce a series of new products that go beyond our trailblazing mobile music innovations and enter into new areas of professional audio—expanding the musical horizons of our users.

In 2017, iLoud Micro Monitor established a new standard of sonic excellence for small-format reference monitors, and in 2018, UNO Synth took the analog synthesizer world by storm. In 2019, we'll introduce even more new products that use IK's design DNA to improve the way you make music. For musicians, producers and engineers, IK strives to help you take your craft to a whole new level, combining the technology and know-how we've amassed in over twenty years of software and hardware development—along with maintaining our track record of smart design ideas and quality Italian manufacturing.

These announcements are only the beginning! They are the first of a series of future releases that will evolve and revolutionize how IK users work in the studio and on stage, so stay tuned.
IK Multimedia will showscase its new forward-thinking music production tools at ACC North Hall Level 2. Room #17202 at the NAMM Show 2019 in Anaheim, California January 24-29, 2019.
The sale is running through February 5th, 2019.
More information: IK Multimedia