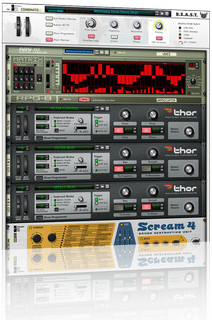 New Atlantis Audio has released B.E.A.S.T., a complete realtime analog bass workstation for
Propellerhead Reason 4.
We've captured the raw, low-end sonic power from an arsenal of classic analog synths and infused it with the high-tech sophistication of Reason. We included the sounds of the original analog filters from each instrument, and gave you a dedicated Analog Knob to control them in realtime. The result is killer authentic vintage tone, brought to totally new places with the power of the Combinator, and your imagination.

B.E.A.S.T. also doubles as an extremely powerful filter, effects and modulation workstation for any of your Reason devices!
B.E.A.S.T. features
100 Combinator patches, 51 NN-19 sampler patches.
Flexible. Tweakable. Powerful. — Operating from within a completely modular customdesigned rack, B.E.A.S.T. features a cache of high power audio weapons for all of your tracks. The extremely unique design allows for control and possibilities never seen before. There is a dedicated knob and button within fast reach for every function. Load up a single instance of B.E.A.S.T., configure your MIDI controller once, and jam for hours. Easily tap into the powerful filter, effects and modulation sections with dedicated ins and outs for external devices! The possibilities are endless.
Built for Speed — Freely swap instrument sounds on the fly without effecting the rest of the rack or stopping the music. Bend, twist and mangle the fattest analog bass tones around in realtime with 4 independent LFOs in the custom modulation section. Make them pound and shake with a custom Thor-powered multimode filter section. Take them to totally new places with a stockpile of killer effects.
Keeping It Real — Achieve genuine vintage status with the Analog Knob. That's right, the sounds of the original analog filters are embedded in every instrument. Tweak the sound of TRUE ANALOG in realtime for sonic power that simply is not possible with software alone.
The Sounds — The following analog monsters were sampled direct to disk at 24 bit, using identical high quality preamps, cables and A/D converters: ARP 2600, ARP Odyssey, ARP Axxe, Akai AX-60, Octave CAT, Moog Little Phatty, Moog Minimoog, Moog Memorymoog, Korg MaxiKorg, Korg MonoPoly, Korg MS-20, Dave Smith Evolver, Roland MC-202, Roland SH-101, Roland TB-303, Oberheim OB-8, Sequential Circuits Prophet 5 and the EDP Wasp.
B.E.A.S.T. is available as an instant download for $39.98 USD. A portion of the proceeds will be donated to the Elevate Hope Foundation (EHF).
A free demo (Reason Published Song) is available for download from the product page.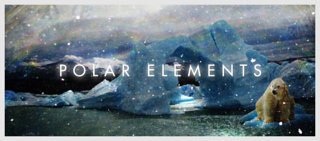 New Atlantis Audio has also updated Polar Elements:
It has doubled in size! We've added 50 brand new patches for a total 100 Combinators, and they are absolutely beautiful. Cleaned up a few routing issues, prettied up the original skin and added a new one that is quite lovely to look at. The patches are now organized by type for super convenient access. This update is free for all existing Polar Elements users, check your email for links.
Visit New Atlantis Audio for more information and audio demos.