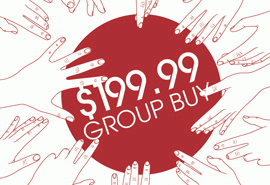 Nine Volt Audio has announced a "Going Out Of Business" sale, offering deep discounts on its complete product range.
In January 2014, we will stop selling our libraries. After ten years of business, more than 35 positive magazine reviews, awards & award nominations, we are moving on.

But until then, there has never been an opportunity to get so much high quality material for so little money.
Nine Volt Audio Sales
Sale #1: the "Going Out of Business" Group Buy:
$199.99 immediately gets you 38 titles with a value of $3000+
Sale # 2: Individual Titles:
Individual titles are now available in our store at 60-70% off.
The sale ends January 6th, 2014.