NUGEN Audio has announced that a new update for the Halo Upmix 3D Immersive Extension is now available, for both 7.1.4 and 5.1.4 channel configurations to facilitate production in Auro-3D formats.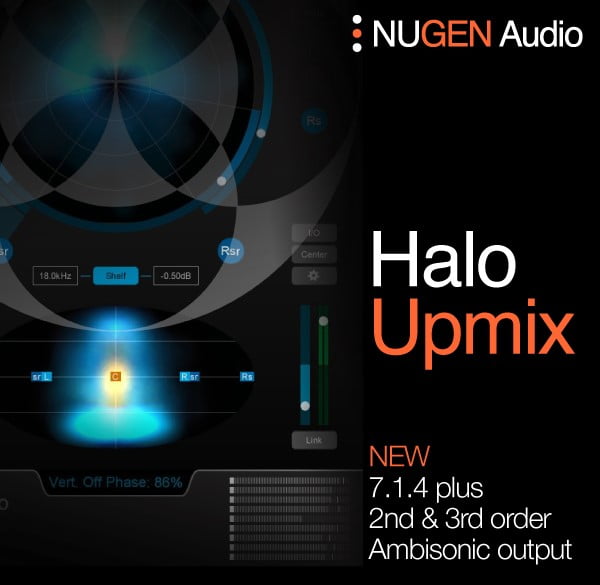 This update will also provide 2nd & 3rd order Ambisonic output with support for AmbiX and FuMa formats ideal for 360 video VR and other immersive audio content.
From naturally extracted and expanded soundscapes to full cinematic big-stage enhancement, Halo upmix delivers with intuitive ease, all the control you need to fine-tune your surround mix to perfection.

With unique centre channel management, including switchable dialog extraction, Halo is perfect for all types of production from archive restoration and TV through to the full 7.1 Feature Film experience.
A two week demo version is now available for download.
More information: NUGEN Audio / Halo Upmix